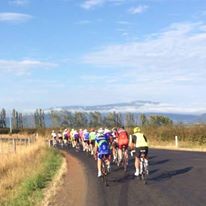 July 20, 2021, 12:41 a.m.
Dressing for cold weather riding
As I am based in Brisbane I dont actually have really cold days, that said at what Temperature should we start to rug up. Team Bike Exchange suggest 15 degrees or over is the ideal riding temperature and without a lot of preparation or layering. A thin base layer, knicks, jersey, socks and short finger gloves are all you need. When choosing a base layer for this temperature, be aware that base layers come in many different shapes, sizes, and thicknesses. The link may be of help to those in colder climates https://gearchase.com/blog/the-ultimate-guide-to-cycling-in-cold-weather/ For me personally on a cold day in Tasmania I use to ware a base layer, Jersey and some type of wind vest with Arm warmers and Leg warmers on the really cold sub 5 deg C days. The most important item being the Wind vest as the colder our core the harder it is to stay warm https://www.yellowjersey.co.uk/the-draft/cycling-in-cold-weather/ To keep my feet warm cycling in cold, I ride with anything between two and four layers on my feet. The combinations will be as follows: Thin socks and overshoes Thick socks and overshoes Thin socks, thick socks & overshoes Thin socks, plastic bag or cling film ( to seal in Deep Heat sprayed onto my feet), thick socks & overshoes. The plastic layer is also fantastic as an additional wind barrier. LEGS Keeping my legs warm whilst cycling in cold weather is something I battled with for a long time. I have used various different types of tights, eventually settling on the Fiandre by Sportful. These are specially designed for tough conditions. They provide an extra layer across the knee, thigh and back to keep you warm. They were the 4th or 5th different set of tights I tried and I'm sold on them. The pad is incredibly comfortable and they're nice and warm. They also battle well against the wet weather, so a win on two fronts! However, on the coldest of days I still found the wind getting through onto my thighs which would be bright red by the time I got home. To counter this, I opted for Under Armour compression shorts. They're designed as a base layer for running but given how tight cycling clothing tends to be, I have found them perfect for sitting on top of tights without flapping around in the wind. I use them on the really cold rides and they really protect my thighs from the biting wind. BODY The body is pretty simple to figure out when cycling in cold weather. BASE LAYER Base layers are the starting point to staying warm. Anything with merino wool is incredibly comfortable and also helps to take sweat away from your body, a crucial point as a sweaty wet base layer can get cold very quickly. Make sure whatever base layer you choose offers good wicking properties as well as warmth. My personal favourite is by Isadore. I tend to go for a short sleeve as I don't find my arms get too cold. Remember with base layers to try and go a size down compared to your normal T-shirt size as you want them to be nice and tight. SOFT SHELL Soft shells are normally designed for colder spring or autumn days but I wear mine right the way through winter as well. Layering them is the key; adding in a couple of base layers and a gilet means the lighter nature of them works perfectly. The only exception to this is the rain where I will opt for a full jacket. GILET Gilets are very versatile; they keep the worst of the wind off, are easy to remove and they roll down small to stuff in a pocket. This is an essential purchase for cycling in cold weather! My preference is by Stolen Goat. It fits perfectly without flapping around in the wind and has three slits in the back to allow you to easily access the pockets in your jersey through the holes. As quite a tightly fitted piece of kit that'll you'll probably wear over a few other layers, I would suggest going a size bigger for ease of fit. HANDS Unfortunately there's not a lot of layering you can do on your hands but after the feet they're probably the worst area of the body to get cold. I have a two-pronged approach here: Sealskinz merino wool lined mid weight gloves for the slightly cold days. Sealskinz thermal gloves for when the wind chill really gets up If you haven't tried hand warmers they are worth a shout for when you stop for a break (that's if your hands aren't wrapped around a steaming mug of coffee). HotHands were designed for people such as skiers or fishermen who spend long durations out in the cold. The hand warmers are air-activated and provide several hours of soothing warmth whenever you feel a chill. HEAD Firstly, make sure you have some decent glasses that wrap around your head as much as possible – riding with blurred vision because your eyes are streaming from the cold is not a sensible idea. Next, a buff. These are the Swiss Army Knife of headgear and can be folded and wrapped in all sorts of ways as the video below demonstrates. Again, I have a thinner cotton one for normal days and a merino wool one for when the mercury plummets. I tend to bring it round my neck and chin – tucked snuggly underneath the helmet strap – and then over the back of my head to lock in as much warmth as possible.